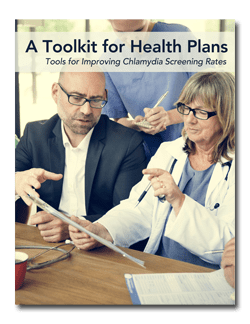 ASHA is partnering with health plans and taking a stand to increase chlamydia screening. ASHA has designed a toolkit to help health plans educate providers and patients on the importance of screening with easy-to-use resources.
According to the Centers for Disease Control and Prevention (CDC), 2015 was the second year in a row in which increases were seen in reported rates of chlamydia and gonorrhea in the U.S. There were approximately 1.5 million cases of chlamydia reported in 2015—the highest number of annual cases of any condition ever reported to the CDC.
Chlamydia screening is included as a HEDIS (Healthcare Effectiveness Data and Information Set) measure by National Committee for Quality Assurance (NCQA)—a measure used by U.S. health plans to indicate performance on important dimensions of care and services. The most recent HEDIS data show that fewer than 50 percent of eligible women aged 15-24 were screened for chlamydia.
In response to these results, ASHA has created a toolkit to help insurance companies drive STD screening compliance with a strong focus on chlamydia. Implementation of such programming has the potential to ultimately increase HEDIS scores, improve patient outcomes and reduce the cost of health related consequences from an infection.
The toolkit offers a range of resources, from customizable letters for member provider and patients, fact sheets, and a patient brochure.
Download the Toolkit
You can download the PDF toolkit alone or download all of the individual toolkit components in a single .zip file.